October 16, 2019
Growing numbers of new students at Saarland University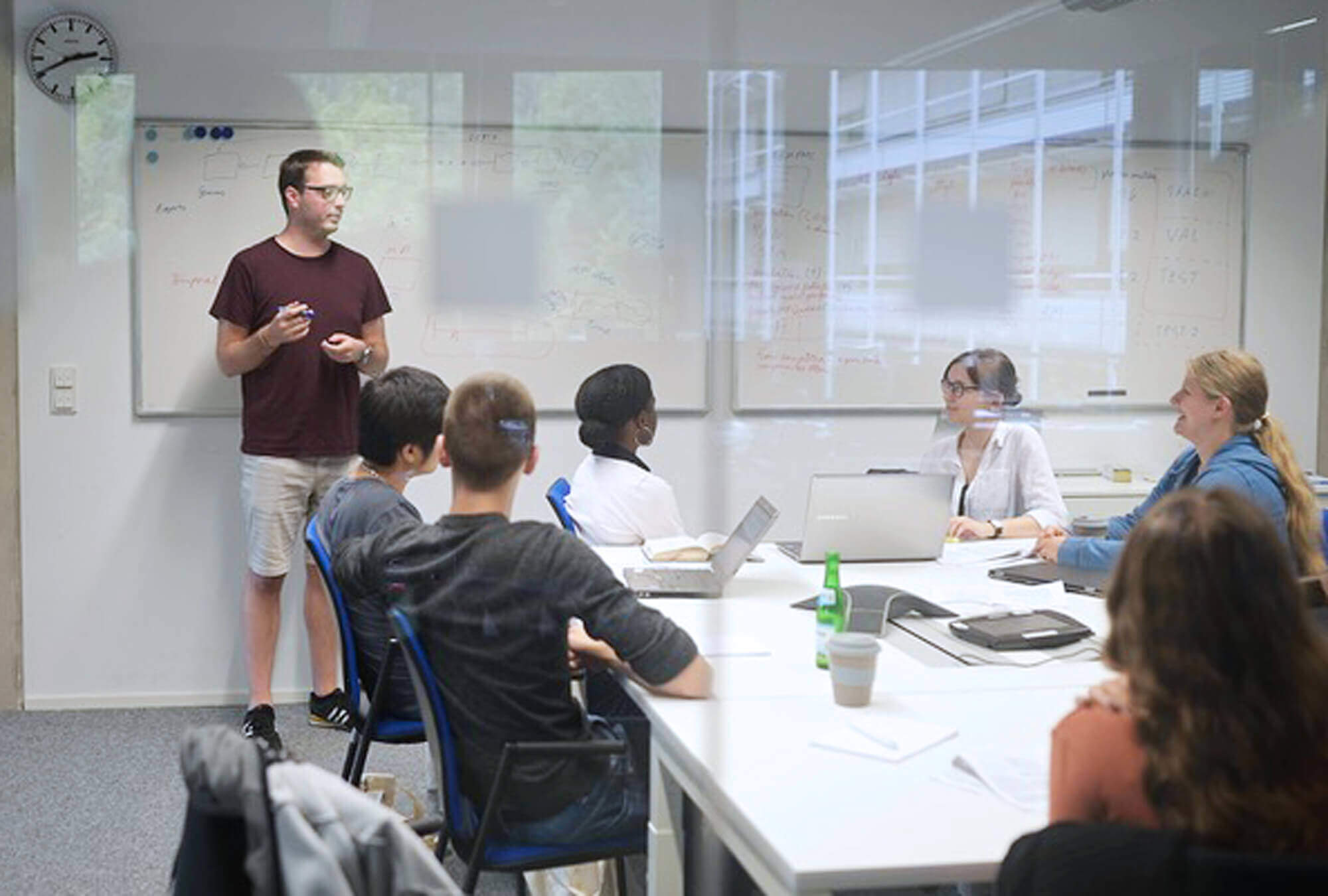 The number of new students starting at Saarland University is, at over 2,300, currently slightly above last year's level. In the winter semester, the total number of students at the university is predicted to level out around 16,800. In view of the declining national population, University President Manfred Schmitt regards this as a great success and a proof of the attractiveness and strong performance of the university, which is also reflected by the substantial increase in the number of doctoral candidates. That the number of students as a whole is stable, and the current number of new students has even risen slightly, is a very promising sign. Not only are many high school graduates from the region choosing to study at Saarland University, but also many students from elsewhere in Germany and from abroad.
 At present (as of October 9, 2019), 16,174 students are enrolled at Saarland University. In the previous year at the same time, it was 16,238 (October 10, 2018). Additional enrollments are expected, based on past experience. The more than 2,300 new students include all of those who are starting their studies at a German university for the first time, and thus also international students who are coming to Saarland University for their master's studies.
Moreover, among the first-semester students, especially popular study subjects are medicine (with 265 first-semester students), law (257), business (195), and psychology (153), as well as the three largest study programs in the Department of Computer Science, namely computer science (134), cybersecurity (96), and the new course of study "Data Science and Artificial Intelligence." In addition, the study programs in economics and law (104), chemistry (101), and biological sciences (114), as well as the teaching qualification subjects (327), are in particularly high demand.
The proportion of students from the Saarland, at 49 percent, remains at the same level as in the previous year. At 19.7 percent, the number of international students has again climbed noticeably compared to last year (18.4 percent). Currently, there are already around 3,200 international students enrolled, and hence around 200 more than at the same time last year. With this high proportion of foreign students, Saarland University lies well above the national average (around 13 percent).
"This confirms the international and cosmopolitan reputation that Saarland University enjoys. We are very glad that we can offer students from inside and outside Germany an attractive range of study programs. Also, for the top-level research at Saarland University and in the surrounding area, it is important that we attract many bright minds and young people from around the world. In the context of their final projects, theses, and PhDs, they can contribute to one of the wide variety of research projects in Saarbrücken and Homburg, and thereby also decisively shape the future development of our university," says University President Schmitt, visibly pleased.
Editor
Friederike Meyer zu Tittingdorf
Tel.: 0681 302-3610
E-mail: presse.meyer@uni-saarland.de
Saarland University
Press and Public Relations
Campus Building A2 3
66123 Saarbrücken
Die Öffentlichkeitsarbeit am Saarland Informatics Campus wird unterstützt durch das Kompetenzzentrum Informatik Saarland, gefördert aus Mitteln des Europäischen Fonds für regionale Entwicklung (EFRE) und Mitteln der Staatskanzlei Saarland.