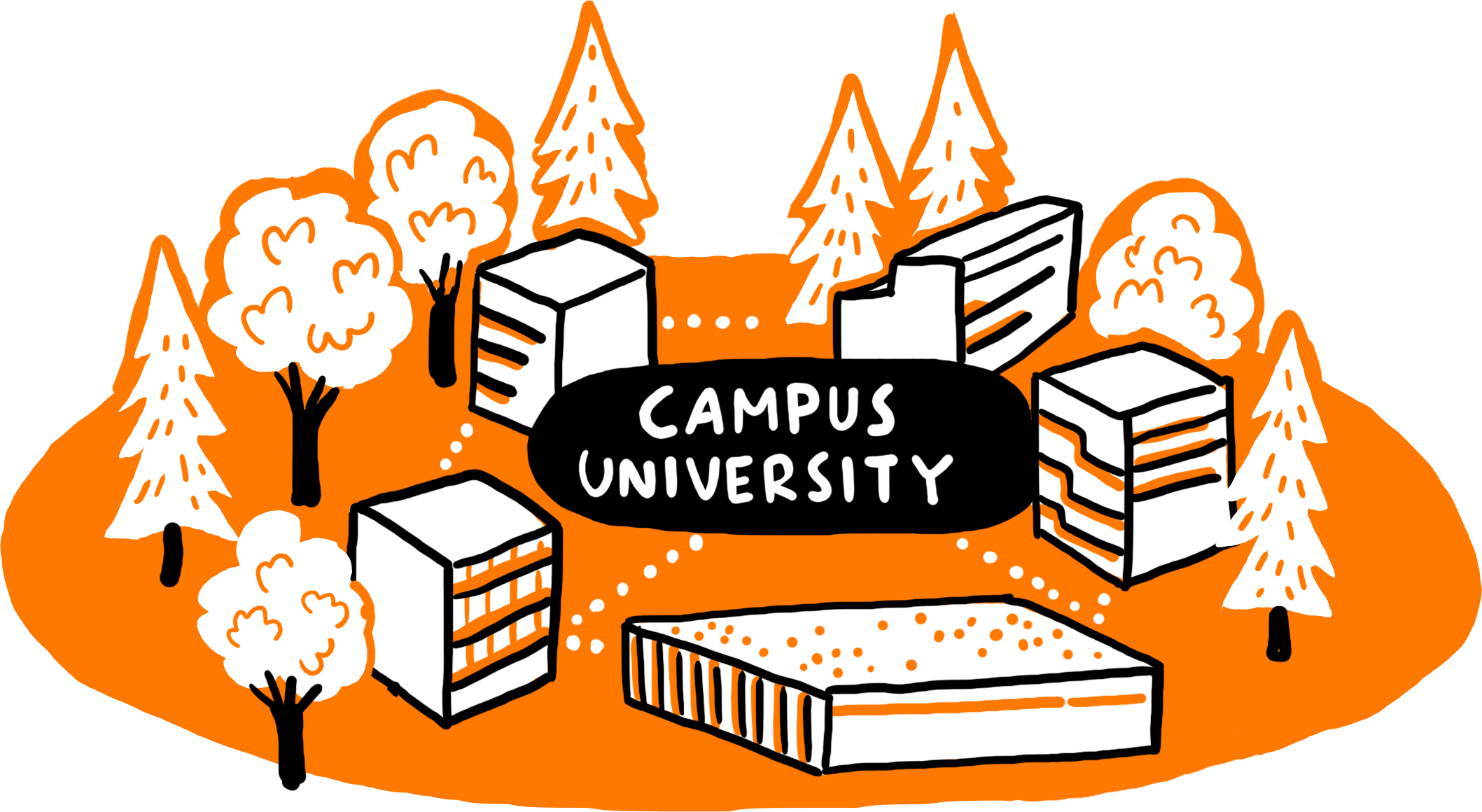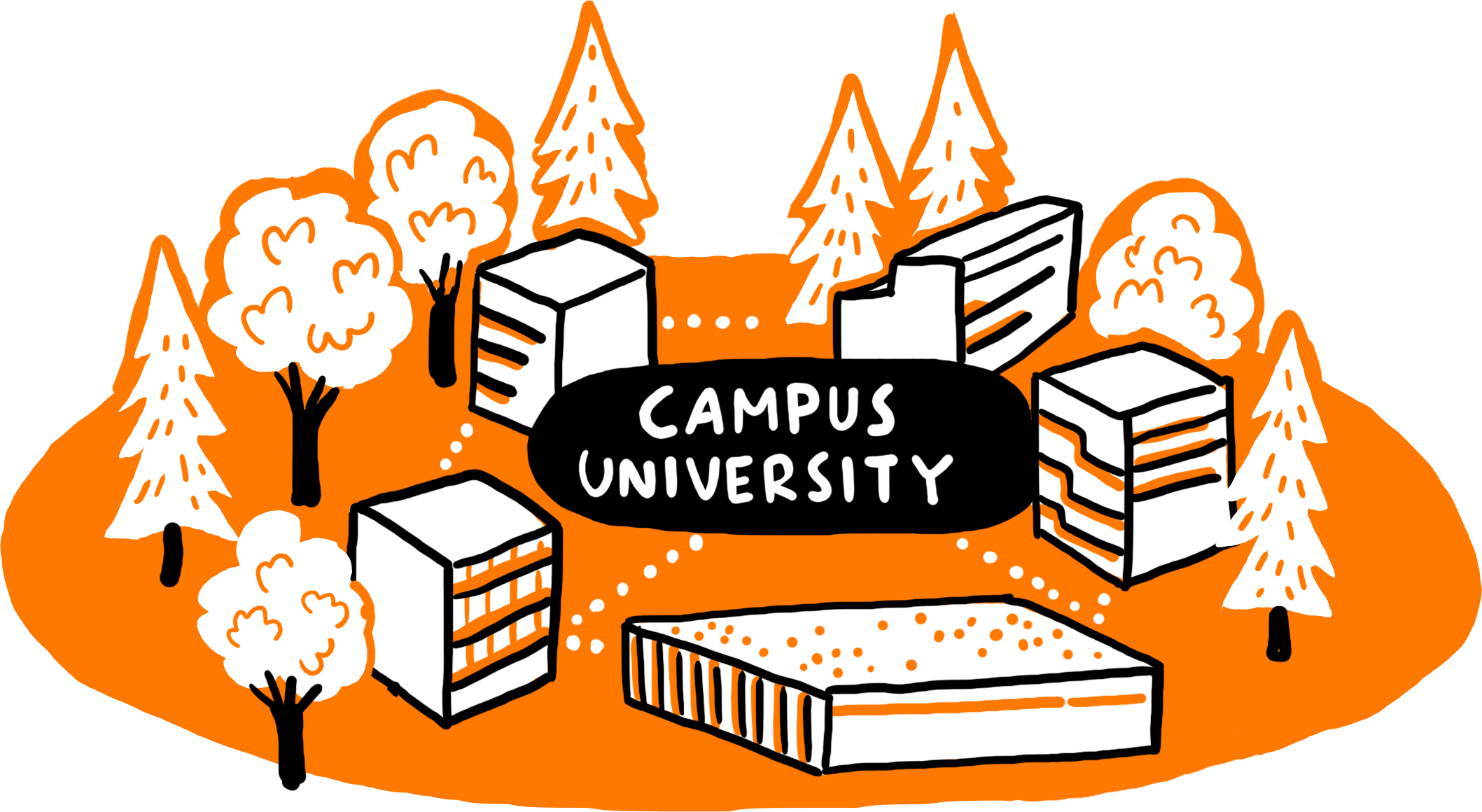 10 reasons to study in Saarbrücken

good reasons to study at
the Saarland Informatics Campus
at Saarland University
1. Where computer science is the prime area of focus
900 scientists at four research institutes with a global reputation go to make the Saarland Informatics Campus (SIC) one of the leading places for computer science in Germany and Europe according to CSRankings. The German Research Center for Artificial Intelligence (DFKI), the Max Planck Institute for Informatics, the Max Planck Institute for Software Systems, the Center for Bioinformatics, as well as Saarland University with three associated departments, cover the entire field of computer science.


2. Scientific excellence
Many of the leading experts in the field of computer science carry out research and teach at the Saarland Informatics Center.
Our 56 professors include winners of the German President's Zukunftspreis (Future Prize), the German Research Foundation's Leibnitz Prize, the Zuse Medal (the highest accolade awarded by the German Informatics Society), the Philip Morris prize and many other awards. Doctoral candidates at SIC regularly present their research findings at some of the most renowned conferences in the world. You can find a full list of prize-winners here.
3. Top-class teaching
2500 students from 81 countries – that says it all. SIC is a major international hub for computer science. 24 courses of study cover every aspect of computer science, from mathematics and informatics to data science and artificial intelligence, bioinformatics and cybersecurity. Researchers with a global reputation share the latest science so you'll always be in the know.


4. Outstanding mentoring
One researcher for every four students – the staff-to-student advising ratio at the Saarland Informatics Campus ranks among the very best in Germany. Fully committed teaching assistants, first-class lecturers and well-designed lab exercises will make sure you complete your degree successfully. What's more, the university guidance service and the extremely active computer science student council are there to help you and advise both first-year students and old hands on any questions they may have. This all goes to ensure an ideal environment to study in, enabling you to graduate with an excellent degree.
5. Numerous academic excellence programs
Outstanding students are given every encouragement at SIC to realize their full potential. Graduates with especially good degrees can already start their doctoral studies at Saarbrücken Graduate School of Computer Science immediately after obtaining their bachelor's. In addition, the computer science department offers a special support program for extremely motivated students with high achievements, in which they are assigned to a member of teaching staff as their individual mentor. The International Max Planck Research School on Trustworthy Computing is a joint graduate program from the Max Planck Institute and the university. Students enrolled here get a first-class, research-oriented education in their chosen special area of focus.


6. Combining theory and practice from the outset
Early on in their course at SIC, students will have a chance to get involved in absolute cutting-edge research. 4 globally renowned research institutes, 3 affiliated departments and 74 research groups provide countless opportunities to be at the cutting edge, even while an undergraduate. Above and beyond this, there are plenty of research and teaching assistant positions, where you can get to know the entire breadth of academic life and how a university is run – from teaching through to marketing – and earn yourself some money on the side.
7. Choose what you really want to focus on
You can decide which subjects you want to concentrate on from the start as we offer interdisciplinary courses leading to a bachelor's or master's and numerous minor subjects of your choice that you can combine with the core subject of computer science.
Choose from among mathematics, information sciences medical technology, physics or even music or psychology – the options are almost unlimited.


8. Excellent career prospects
Science, industry or maybe even your own start-up? SIC acts as a springboard for all types of careers. In Saarbrücken, with two Max Planck Institutes, the DFKI, the Center for Bioinformatics and the University of the Saarland, all avenues are open to you for a career in science and research. In addition, countless cooperation arrangements with leading global businesses help open the doors into industry: From the finance sector or the automotive industry, from space programs or medical applications right through to the entertainment branch and management consulting: our graduates are sought-after, both in Germany and internationally, for jobs as developers, optimizers, security experts, data analysts or specialists in language processing. Another option might be to take advantage of the IT Incubator services and let them help you to market an idea or invention that you developed during your university course or to start up your own business. Saarland University (UdS) has even won an award as an EXIST Gründerhochschule (Entrepreneur University) thanks to the numerous services it provides for support, advice and supervision.
9. In English, please!
Only available in Saarbrücken: from the 2nd semester at the latest, almost all lectures of the german bachelor's courses are held in English and the two international bachelor's courses are taught entirely in English from the start. The master's program is also taught entirely in English. This makes it easier to exchange ideas with people the world over. Large numbers of students and doctoral candidates from abroad lend computer science in Saarbrücken a cosmopolitan character. 21% of scientists at the uni and 57% of master's students come from abroad. Study groups also use English as the main language. This makes graduates of computer science in Saarbrücken highly sought-after internationally.

10. The Saarland
Let's not forget the state of Saarland itself. This state in the west of Germany may be small but it still offers a lot. Newcomers here will be surprised by the high quality of life, the huge variety of activities, both cultural and outdoors, and above all the open and friendly people in Saarland. Your taste buds are in for a treat with the excellent cuisine in the SaarLorLux region. Its location guarantees a vibrant, interesting mix of cultures. Once you've lived here for a while, you'll learn to appreciate these qualities – almost 60% of graduates in computer science from Saarbrücken University remain in Saarland after obtaining their degree. Find out more about Saarland and Saarbrücken.
"Saarland University offers an outstanding education in computer science at all levels: bachelor's, master's, doctorate. Moreover Saarbrücken is a fantastic place to live—I moved here more than 45 years ago and have always enjoyed living here."
Prof. Kurt Mehlhorn, Director MPI and holder of the Leibniz Prize