Saarland, a place for innovation – science and industry on the same wavelength
The application-oriented interplay of research, business and policy makes the Saarland Informatics Campus (SIC) the leading IT location in Europe, with outstanding importance for Germany as a place for innovation. With over 30 research fields and 1,000 employees, the German Research Center for Artificial Intelligence (DFKI), the Max Planck Institute for Informatics, the Max Planck Institute for Software Systems, the Center for Bioinformatics, and Saarland University cover the entire range of topics in computer science. Superbly trained young talent, in particular for IT firms, is therefore guaranteed. Through its exceptional breadth, the SIC is able not only to continually expand its worldwide research network, but also to take part in a multitude of collaborations with industry partners both inside and outside of Germany. Within Germany these include Siemens, Adidas, Deutsche Post, Airbus Operations and the BMW "Research and Technology" group in Munich. Internationally, the Saarland Informatics Campus works together with major global concerns such as Microsoft, Adobe, Intel and Google – and with success, as the most recent establishment of the ZF Artificial Intelligence and Cybersecurity Center on the campus impressively demonstrates.
An IT Incubator on campus, more than 80 spin-offs in the last 10 years, and membership in the Software Cluster, a nationwide network of businesses and research facilities for business software development, also make the SIC attractive for entrepreneurs. Saarland University is ranked second for start-up funding by the Stifterverband der Deutschen Wissenschaft (Donors' Association for the Promotion of Humanities and Sciences in Germany), and has been designated as an "EXIST Start-up Campus" by the Federal Ministry for Business and Technology.
Great things always start small.
The team at SIC is happy to advise and support all interested parties at any time!
Technology Transfer: Collaboration and Investment
To convert research results into products and licenses, the Saarland Informatics Campus offers a comprehensive infrastructure for the support of start-ups. Saarland University's newly established "Triathlon" organization bundles all activities for the fostering of researchers in the fields of entrepreneurship, innovation and technology transfer. It includes an incubator for tech start-ups, ,an internal patent office and comprehensive capacities for intensive support of start-up projects. Software developments are protected by open source and proprietary licenses. In the 2022 edition of the "Gründungsradar" (Start-up Radar), the UdS ranked 2nd among the 59 large German universities.    
IT Security
Spectacular security holes are making daily headlines. With the Center for IT-Security, Privacy and Accountability (CISPA) on campus, companies have the best conditions to benefit from numerous synergies in security research
Big Data Science
Sensible and efficient search through enormous quantities of data, as well as meaningful linking of data in order to find desired information, already offer great potential for commercial applications. Saarbrücken computer science is also very well positioned in this discipline, with research groups in the Department of Computer Science, the Max Planck Institute for Informatics, and the Cluster of Excellence.
Visual Computing
The Max Planck Institute for Informatics, the German Research Center for Artificial Intelligence, the University with the Visual Computing master's degree program as well as the strategic partnership with Google named "Saarbruecken Research Center for Visual Computing, Interaction & AI": Outstanding, wide-ranging collaborations between research and industry create a highly attractive environment for additional partnerships and new facilities.
Sematic Web
Getting computers to understand information as quickly and robustly as humans do is a challenge that companies like Microsoft, Google, and IBM have been taking on for decades. Saarland University and the Max Planck Institute for Informatics have already established intensive industry contacts in this area, through doctoral stipends and joint projects.
Automotive Industry
Both in large collaborative research projects as well as in the German Research Center for Artificial Intelligence, there very are close connections with the most important representatives of the German and European automotive industry. Here the specialized expertise of Saarbrücken researchers comes into play.
Pharmaceuticals
In particular through the Center for Bioinformatics, there are close connections to the pharmaceutical industry. Cooperative efforts deal with algorithms-based analysis and diagnostics, but also overlap with the field of Visual Computing, including via so-called visual screening.

Four renowned computer science experts of Saarland University have founded the consulting firm "D:AI:MOND". Their "Data Science Consulting" is based on the latest research findings. In this way, the scientists want to provide their customers with sound advice

The team of Foldio has made it their mission to prepare as many children as possible for the digital world at an early stage and in a playful way – with innovative toys made of conductive paper and with an app. The idea was born at a Startup Weekend at Saarland University in 2017.

Recognizing how multiple people are moving, within only milliseconds? The technology of the Captury, founded in July 2013 through the Max Planck Institute for Infomatics, helps animation specialists in Hollywood, as well as doctors and athletes.
Research Institutes
Several world-renowned computer science institutes are located on the Saarland Informatics Campus at Saarland University – often only a few steps apart from one another. The researchers working here make Saarbrücken a unique European site for computer science.
Dr. Kristina Scherbaum
General Manager of the Cluster of Excellence MMCI and the Competence Center Computer Science Saarland
Saarland Informatics Campus E1 7, R.123
66123 Saarbrücken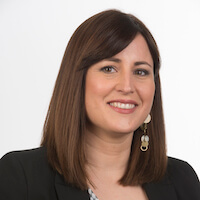 Research Highlights
Scientists at the Saarland Informatics Campus (SIC) carry out top-level research. Their projects are presented at renowned international conferences, as well as at trade fairs such as the international computer expo CeBIT in Hannover.
Press Releases and News – The Latest Bits and Bytes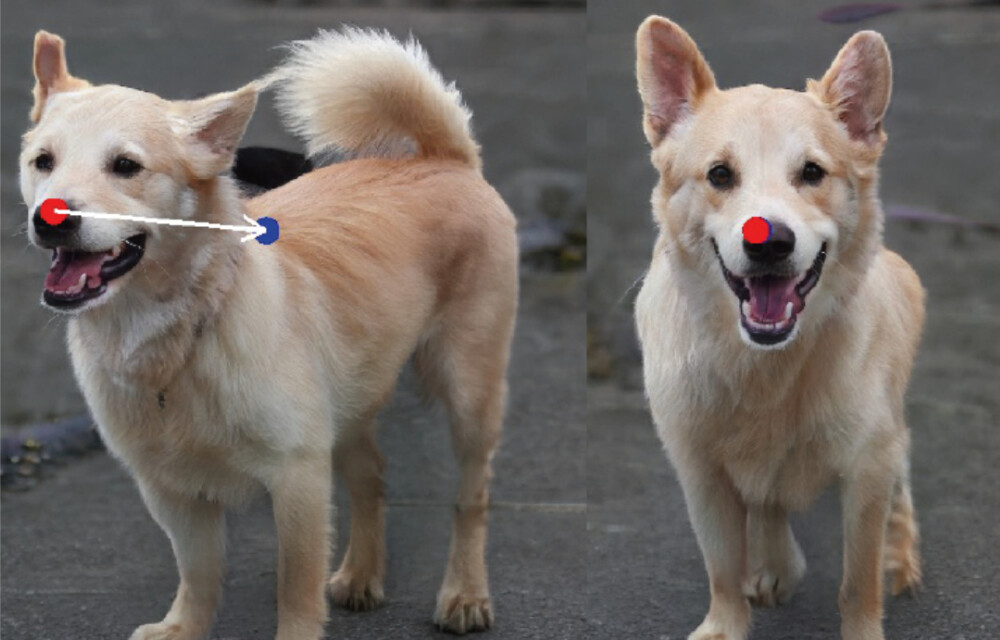 June 2, 2023
Imagine being able to try on different clothes on a virtual avatar and see how they look from every angle. Or adjusting the direction your pet is looking in your favorite photo. You could even change the perspective of a landscape picture. These types of photo edits have always been challenging, even for experts. A novel AI tool now promises that with just a few mouse clicks, anyone can achieve edits like these effortlessly. The method is being developed by a research team led by the Max Planck Institute [...]


May 31, 2023
In the 60th anniversary year of the signing of the Élysée Treaty, DFKI and Inria will present partner projects, startups, and their concept for Europe's digital sovereignty at Viva Technology 2023, Paris, June 14-17. The French national research institute for computer science and the German Research Center for Artificial Intelligence will demonstrate computer-brain interfaces for use outside the lab, among other things. Together with eight other academic partners and the states of North [...]

May 10, 2023
During the Open Day on Saturday, 13 May 2023, from 10 am – 4 pm, Saarland University will showcase its range of courses and numerous research topics to the general public. The partners at the Saarland Informatics Campus will also present the wide range of computer science topics in information events. Besides introductory talks on the degree programs, there will be info-booths and participation events from various institutions, such as the Computer Science Student Advisory Service, the student [...]
Dates, Lectures and Events
June

2023

Mon
Tue
Wed
Thu
Fri
Sat
Sun

2

Informatik-AG Gymnasium am Schloss

•

9

Informatik-AG Gymnasium am Schloss

•

15

Forschungstage Informatik

•

16

Forschungstage Informatik

Bundesweiter Digitaltag

Qualifizierungsmaßnahme für projektbetreuende Lehrkräfte "Jugend Forscht"

Informatik-AG Gymnasium am Schloss

• • • •

17

Qualifizierungsmaßnahme für projektbetreuende Lehrkräfte "Jugend Forscht"

•

23

Informatik-AG Gymnasium am Schloss

•

30

Informatik-AG Gymnasium am Schloss

•
IT Theme Nights – Entrepreneurs, Citizens and Researchers Exchange Ideas
With the "IT Theme Night" event series, the Competence Center for Computer Science, the Knowledge and Technology Transfer Liaison Office (KWT), the German Research Center for Artificial Intelligence (DFKI), and the Zentrale für Produktivität und Technologie Saar e.V. (ZPT/saar.is) facilitate interchange among scientists, citizens, and technology users in small and medium-sized businesses from the region. These events link the latest findings from computer science research with the the needs of professional end-users.