Study Programs
The department of computer science is among the four best in Germany (CHE Ranking 2018) and has a lot to offer. Whether Computer Science, Bioinformatics, Computational Linguistics, Cybersecurity, Embedded Systems, Language and Communication Technologies, Mathematics and Computer Science, Media Informatics, Teacher Training, Visual Computing or Business Informatics, whether Bachelor or Master, Saarland University (UdS) offers a course of study for every taste in Computer Science.
Bachelor's Degree Programs
NEW: International Bachelor Programs – Entirely in English!
High-class education, no tuition fees, low cost of living, a safe environment and, especially in Saarbrücken, an international flair with a wide range of free-time activities. Saarland University is your gateway for studying in Germany – it is the first German university to offer undergraduate programs that are taught entirely in English.
Information for Applicants
Dr. Tanja Breinig
Study Coordination
Saarland Informatics Campus E1 3, R.209
66123 Saarbrücken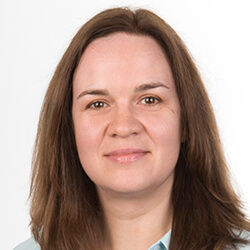 Reasons to Study Computer Science in Saarbrücken

The best mentoring
Nowhere else in Germany do students have better support than in Saarbrücken: there is one researcher for every four students.

The Saarland
That it borders on France is clear right away: high quality of life, good food, varied cultural and natural attractions, and above all the warm and open Saarlanders.

The best financial support
Teaching assistantships allow you to earn money and academic credits. Merit scholarships are available for undergraduate and graduate studies.

In English, please!
From the fifth semester, all courses are in English; the master's degree program is completely in English. The campus therefore has an international flair.

Five top institutes
Five world-renowned computer science institutes make the Saarland Informatics Campus a unique place to study in Europe.

Thinking outside the box
Computer science, cybersecurity or bioinformatics? Saarbrücken offers variety like nowhere else.
New at Saarland Informatics Campus?
Starting your studies can be quite exciting. Finding your way around after enrollment is not always easy: To make it easier for you, you will find all the important steps on your way to us here - from enrollment to the start of the semester. The study coordinator, the student council and students from higher semesters are always happy to help you get started and are always open to questions and personal concerns.
1. User account information
First of all, you need your university ID to get in touch with us, or other freshmen.
2. Get to know fellow students
On our student Discord server you can get to know your fellow students and exchange ideas with students of higher semesters - even before you have your admission! Whether you want to prepare for your studies, learn together, play, make music or just have a chat - we are here for you!​
4. Enroll: Math Pre-Course and StEP
Every year, students from higher semesters organize the Math Pre-Course, and the the Student Council organizes the Student Introduction Period, StEP for short. Together, they help new students of computer science and related courses to get started in their studies. Highly recommended!
5. Access to E-Mail, WLAN and VPN
This page of the University IT Center explains how to set up your personal access.
German Website
Here you will find all the information you need to start your first semester successfully.
From pre-courses to timetable creation or even tips on student financing and the mentor programs, you will find the information here:
Study organisation
8. Information about your semester
Finally, you should take a look at our page with information about the current semester. Here you will find all welcome events / kick-off events but also introduction videos for the offered courses.
Welcome at Saarland Informatics Campus!



Information for Pupils
Ever taught a robot to drive, or built a scanner to capture objects in three dimensions? We want to make students aware of the computer science field at an early age, and therefore offer several programs, lectures and workshops. Why not sign up? It only takes a few clicks!
Guidance and Information for Students
What is the meaning of this passage in the study regulations? Is it possible to write a master's thesis externally, at a company? Can I get credit for courses taken abroad? We are happy to advise you on these and other issues.
Courses and Lecturers
The lectures of the individual programs are listed on the "Teaching, Research, Study" (German abbreviation: "LSF") portal. Students register there for exams and tests. The "collision table" makes conflicts visible at a glance.
Dr. Tanja Breinig
Study Coordination
Saarland Informatics Campus E1 3, R.209
66123 Saarbrücken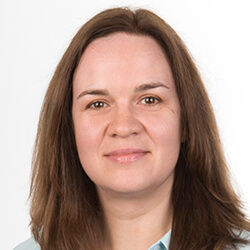 Examinations
The staff of our examination office can answer any of your questions about examinations, credit points, or bachelor's and master's theses. Please have a look at the website of the examination office for further information and forms.
Examination Office
https://www.ps-mint.uni-saarland.de/index.php?id=62
Saarland Informatics Campus E1 3, R.202
66123 Saarbrücken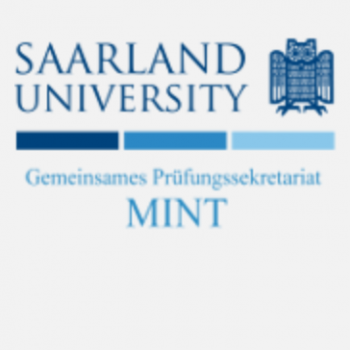 December

2021

Mon
Tue
Wed
Thu
Fri
Sat
Sun

10

Automated Reasoning - Midterm

•

11

Programmierung 1 - Midterm

•
Doctoral Studies
The Saarbrücken Graduate School of Computer Science provides an optimal environment for pursuing doctoral studies in computer science at an internationally competitive level. As a student, you undergo research-oriented training and experience a stimulating and scientifically challenging atmosphere. Advised by internationally renowned scientists, you can participate in one of the many research groups and find your way into top-notch research.
Dr. Michelle Carnell
General Manager, Saarbrücken Graduate School of Computer Science
Saarland Informatics Campus E1 3, R.205
66123 Saarbrücken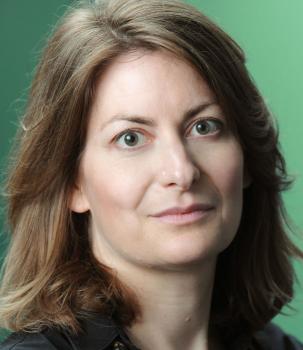 From Studying to Research and Careers
Science, industry, or start-ups? We offer many services to help graduates and research- or industry-based employers to get in touch.
Erich Reindel
Managing Director, Department of Computer Science
Saarland Informatics Campus E1 3, R.211
66123 Saarbrücken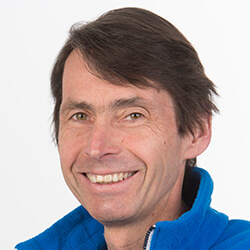 Job Opportunities
From internships to professorships, job opportunities at the Saarland Informatics Campus are wide-ranging. Whether during your studies, or as the next step in your career, the SIC as an employer offers excellent prospects to gain your footing on our campus.
3 Positions for Post-doctoral Researchers
We have 3 openings for postdoctoral researchers at the HCI Lab at Saarland University and the newly established Sensorimotor Interaction Group at the Max Planck Institute for Informatics. (...)
more
We have 3 openings for doctoral researchers at the HCI Lab at Saarland University and the newly established Sensorimotor Interaction Group at the Max Planck Institute for Informatics. (...)
more
Library
The Campus Library for Computer Science and Mathematics is the common library of the on-campus Max Planck Institutes, the German Research Center for Artificial Intelligence and the Departments of Computer Science and Mathematics at Saarland University. In addition to 120,000 computer science and mathematics publications, the library also offers individual and group work spaces.
Simone Schulze
Head of the Library for Computer Science and Mathematics
Saarland Informatics Campus E2 3, R.005
66123 Saarbrücken