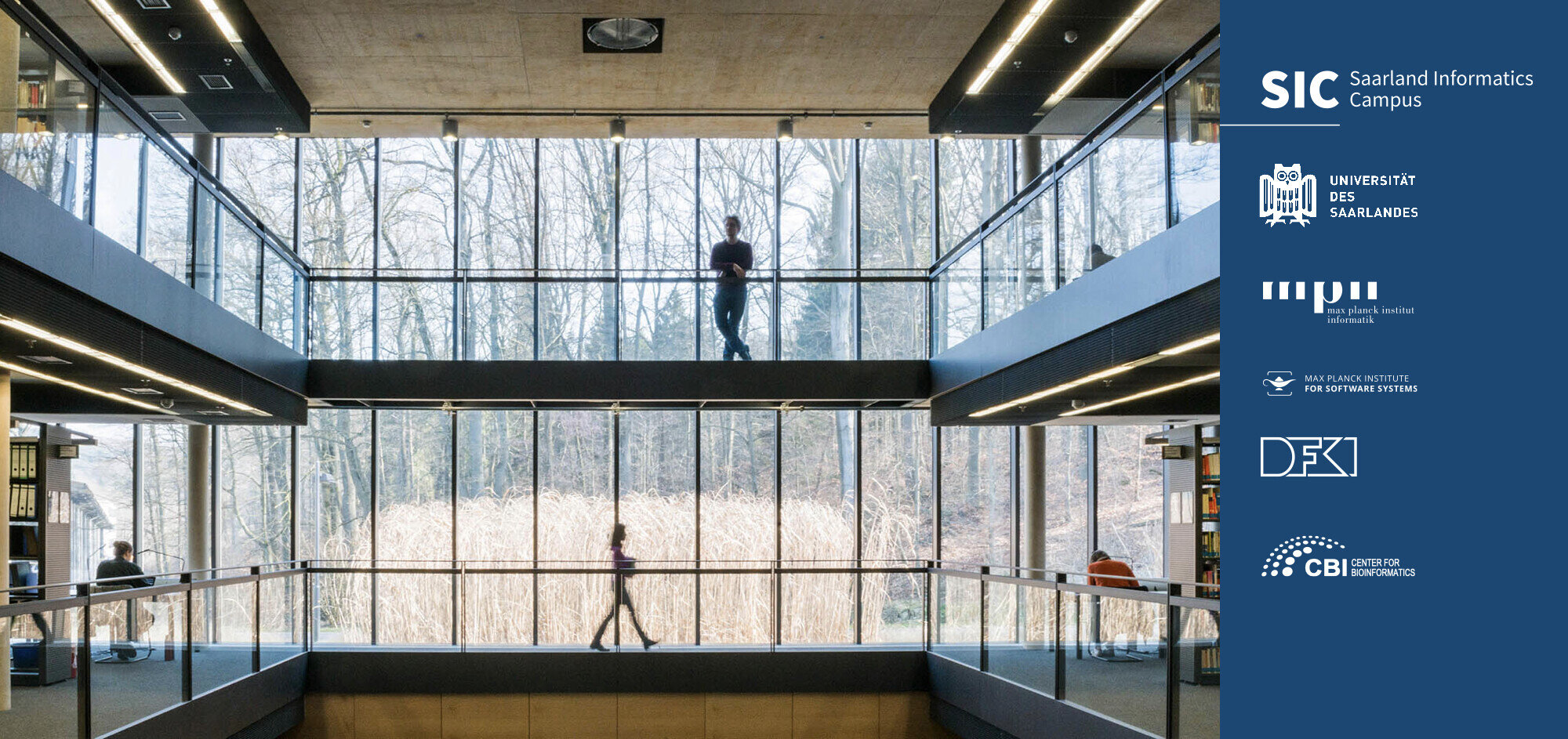 With "As I see IT", the Saarland Informatics Campus publishes its own science podcast, which covers topics from the research field of computer science.
​


Whether in Computer Science, Bioinformatics, Business Informatics, Computational Linguistics, Cybersecurity, Embedded Systems, Language and Communication Technologies, Mathematics and Computer Science, Media Informatics, the Teacher Training Program or Visual Computing, and as a bachelor's or a master's degree, Saarland University offers a computer science degree program to suit every taste.

Several world-renowned computer science institutes are located on the Saarland Informatics Campus at Saarland University – often only a few steps apart from one another. The researchers working here make Saarbrücken a unique European site for computer science.

The Saarland Informatics Campus is of prime importance for innovation in Germany. The university as well as non-university research institutions contribute to this; they enjoy worldwide recognition and draw talent from all over the world.
What are the characteristics of the new course of studies, which professions will be created by the new combination, and which modules do I actually have in my studies?
International flair, outstanding teaching, varied study content, excellent research to participate in – Saarland University offers students the best conditions for their studies.
Flying once over the Saarland Informatics Campus: four international research institutes and three networked departments of Saarland University combine their expertise here to cover the entire spectrum of computer science.