Stays abroad during your studies
Studying and internships abroad
A stay abroad during your studies gives you the opportunity not only to expand your language skills, but also to get to know the land and culture of your host country and to make your first international contacts. For stays abroad, a variety of exchange programs are available to you, coordinated by the departments and the International Office.
Erasmus+
Erasmus+ is a program of the European Union to promote educational stays in Europe. With Erasmus+, in each study phase from your second year onwards, you can study for one or two semesters at a partner university.  In addition, you can receive support and financial aid for an internship abroad.
There are no fees for Erasmus+ program participants' places at their exchange university. Moreover, a monthly stipend is provided, although this may vary depending on the number of participants and the allocation of funds from Brussels.
If you are interested in Erasmus+ or another stay abroad, you should contact the Study Coordinator Barbara Schulz-Brünken, who as the departmental coordinator can provide further information about the general course of the stay, the partner universities in informatics, and assistance for the application process.
For the internal application for a stay abroad at one of the Computer Science Department's partner universities, the following documents are required:
Application form (sent upon request)
CV in tabular form
Motivation letter
Current academic transcripts
The application deadline is March 1 for a winter semester and September 1 for a summer semester. Please send complete applications to erasmus@cs.uni-saarland.de.
Or this could be "statement of purpose" instead, in particular if it's in the form of an essay instead of a letter
Barbara Schulz-Brünken
Study Coordination (ERASMUS+)
Saarland Informatics Campus E1 3, R.208
66113 Saarbrücken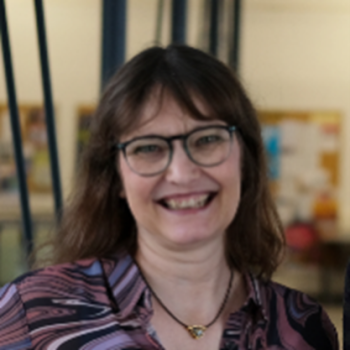 Recognition of credits
After your stay, you will receive a report of your grades (Transcript of Records) from your host university. You can have these academic achievements recognized toward your studies within the framework of the ECTS (European Credit Transfer System). Information on how to proceed can be found on the pages of the joint MINT Examination Board.