Areas of Expertise
Certain research areas at our site are especially suited to technology transfer, and therefore of particular interest for potential further collaboration with industry. The following presents a selection of the most promising topics:
Philipp Zapf-Schramm
Saarland Informatics Campus E1 7, R.120
66123 Saarbrücken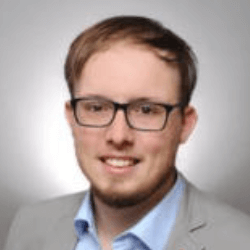 Big Data
Methods for sensible and efficient search through vast amounts of data, as well as meaningful linking of data to find desired information, already offer great potential for commercial applications today. Saarbrücken computer science is also very well established in this research area.
Automotive Industry
In large collaborative research projects, as well as in particular the German Research Center for Artificial Intelligence, there are very good contacts with the most important representatives of the German and European automotive industry.
Pharmaceuticals
We have connections to the pharmaceutical industry, most notably via the Center for Bioinformatics. Collaborative work in this area relates to computer-based analysis and diagnostics, but through virtual screening, it also extends into the field of visual computing.
Semantic Web
Microsoft, Google, IBM and others are increasingly shaping today's IT landscape. The University and the Max Planck Institute for Informatics already have intensive connections with this area of the industry through the organization of doctoral fellowships and joint projects.