The Saarland Informatics Campus
Study, Research, and Careers in the Heart of Europe
The Saarland Informatics Campus (SIC) is where all teaching and research activities related to computer science in Saarbrücken converge: Five internationally renowned research institutes and three networked faculties of Saarland University with three collaborative research centers combine their individual strengths and competencies to cover the entire spectrum of computer science in 16 research fields and to offer 21 joint courses of study.
Around 2,000 students, 800 scientists — including more than 300 doctoral candidates — from over 80 nations make the SIC a first-class location for computer science.
The success story and research excellence have been based on interdisciplinary cooperation and mutual support from the very beginning and are supported by numerous highly motivated minds at SIC. In 1969, the state government offers the Saarbrücken mathematics lecturer Günter Hotz the first regular chair for "Applied Mathematics and Computer Science" at Saarland University – a milestone in establishing computer science research in Germany.
Further information on the location can be found in our fact sheet (german).
Press Releases and News – The Latest Bits and Bytes
January 8, 2021
Für die 2020er Auflage des Journalistenpreises Informatik bewertete die achtköpfige Experten-Jury 69 Einreichungen aus Deutschland, Österreich und der Schweiz. Insgesamt wurden 42 Text-, 21 Audio- und sechs Videobeiträge eingesendet. Ausgezeichnet werden Beiträge, die die Forschungsergebnisse der Informatik und ihre Anwendungen allgemeinverständlich darstellen und vermitteln. Preiswürdig sind darüber hinaus Einsendungen, die verdeutlichen, wie sehr die Informatik […]
January 8, 2021
Die Preisverleihung wird am 29. Januar ab 18:00 Uhr live auf den Youtube- und den Facebook-Kanal des Saarland Informatics Campus übertragen. Der mit insgesamt 15.000 Euro dotierte Preis wird von der Staatskanzlei des Saarlandes in den Kategorien "Text", "Audio" und "Video und Multimedia" ausgelobt. Er soll herausragende, qualitativ hochwertige Berichterstattung über Themen der Informatik fördern. […]
November 12, 2020
The third Salomaa prize has been awarded to MPI-SWS director Joël Ouaknine and James Worrell (Professor of Computer Science at Oxford University), for their outstanding contribution to Theoretical Computer Science, in particular to the theory of timed automata and to the analysis of dynamical systems. The Salomaa prize in Automata Theory, Formal Languages and Related […]
Several world-renowned computer science institutes are located on the Saarland Informatics Campus at Saarland University – often only a few steps apart from one another. The researchers working here make Saarbrücken a unique European site for computer science.
Dr. Kristina Scherbaum
General Manager of the Cluster of Excellence MMCI and the Competence Center Computer Science Saarland
Saarland Informatics Campus E1 7, R.123
66123 Saarbrücken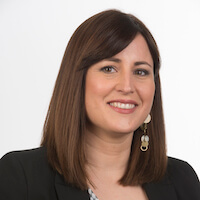 The Saarland Informatics Campus by the numbers
5 informatics institutes and 3 collaborating departments on campus
7 Gottfried Wilhelm Leibniz Prize winners
Around 2,000 students from 81 countries
21 informatics study programs
Over 180 alumni have become professors since 2007
70 research groups, 300 doctoral candidates
Over 80 spin-offs since 2010
1,000 employees, of whom 800 are IT researchers
6 informatics institutes and 3 collaborating departments on campus
Around 1,900 students from 81 countries
70 research groups, 300 doctoral candidates
19 ERC Grants
18 informatics study programs
70 spin-offs since 2006
7 Gottfried Wilhelm Leibniz Prize winners
Over 180 alumni have become professors since 2007
1,000 employees, of whom 800 are IT researchers
No Results Found
The page you requested could not be found. Try refining your search, or use the navigation above to locate the post.
Ranking:
Country Check Informatics
The "Ländercheck Informatik", published in May 2018 by the Stifterverband für die Deutsche Wissenschaft (Donors' Association for the Promotion of Sciences and Humanities in Germany), sheds light on the differences in computer science education at universities between the federal states. Saarland is described as a winner in the study, as it achieves top results in almost all categories.
Scientists at the Saarland Informatics Campus (SIC) carry out top-level research. Their projects are presented at renowned international conferences, as well as at trade fairs such as the international computer expo CeBIT in Hannover.
Press Review – Who's reporting what about the Saarland Informatics Campus?
The Saarland Informatics Campus is well known far beyond its location in Saarbrücken. Here you will find a selection of national and international media coverage.
2020

automobil-industrie.vogel.de

Generell geht der Artikel in die richtige Richtung, da wir dazu kommen müssen, Garantien über das Verhalten von KI-Systemen abgeben zu können" so Professor Philipp Slusallek vom Deutschen Forschungszentrum für Künstliche Intelligenz (DFKI) in Saarbrücken gegenüber dem Science Media Center.
2019

Knapp daneben

Technology Review

Wie der Offline- vom Onlinehandel lernen kann, zeigt das Innovative Retail Laboratory des Deutschen Zentrums für Künstliche Intelligenz (DFKI) in St. Wendel.

Als der Startschuss für das Internet fiel
Deutschlandfunk, Kalenderblatt

Erklärt Anja Feldmann vom Max-Planck-Institut für Informatik in Saarbrücken die Vorteile der Paket-Vermittlung.


Saarländische Schüler in MINT-Fächern unterdurchschnittlich
saarbruecker-zeitung.de

Die Lernerfolge von Schülern der 9. Klasse im Saarland erreichen in Mathematik, Biologie, Chemie und Physik nicht den Bundesdurchschnitt. Dies geht aus einer Erhebung des Instituts zur Qualitätsentwicklung im Bildungswesen (IQB) an der Berliner Humboldt-Universität hervor […].


Mehr Studienanfänger an der Saar-Uni
saarbruecker-zeitung.de

Bei den Erstsemester-Studierenden besonders beliebt sind weiterhin die Studienfächer Medizin (265 Erstsemester), Rechtswissenschaft (257), Betriebswirtschaftslehre (195) und Psychologie (153) sowie Informatik (134), Cybersicherheit (96) und der neue Studiengang "Data Science and Artificial Intelligence" (83).

Epische Schlachten
automativeIT

"Unternehmen werden langfristig erkennen müssen, dass mit zunehmender Automatisierung auch Cybersicherheit ein Thema nicht nur für die klassische IT, sondern für Prozesse und Operational Technology generell ist", meint Nils Ole Tippenhauer, leitender CISPA-Forscher.

E-Skin: Tragbare Elektronik wird ergonomisch
elektronikpraxis.de

Um diese Frage zu klären, haben die Informatiker der Saar-Uni mit Wissenschaftlern des Leibniz-Instituts für Neue Materialien INM und dem Korea Advanced Institute of Science and Technology kooperiert.

Cyberrisiko Fabrik
AUTOMOBIL-PRODUKTION

Dabei will man mit den Partnern Deutsches Forschungszentrum für künstliche Intelligenz (DFKI) und Helmholtz­-Zentrum für Informationssicherheit (CISPA) rund um Cybersicherheit für autonome Systeme forschen.

Programmierung trifft auf Gestaltung
saarbrücker-zeitung.de

Wer Medieninformatik studiert, hat später gute Jobchancen. Das Studium ist vielfältig und an der Saar-Uni sehr praxisnah ausgerichtet.

Mehr Mut zum Risiko

duz Magazin (Deutsche Universitätszeitung)

Bei den Hochschulen mit mehr als 15 000 Studierenden führt die TU München auch in diesem Jahr die Liste an. Auf dem zweiten Platz schaffte es die Hochschule für angewandte Wissenschaften München, dicht gefolgt von der Universität des Saarlands und dem Karlsruher Institut für Technologie.

Saarland plant neuen Campus für IT-Gründer

Saarbrücker Zeitung

"Die Wertschöpfung, die wir mit dem Helmholtz-Zentrum und dem Campus hinkriegen, wird eine treibende Kraft im Strukturwandel", sagte Cispa-Direktor Michael Backes der SZ.
2018

Forschungszentrum Cispa: Mitglied in Helmholtz-Gemeinschaft

rhein-zeitung.de

Das neue "Helmholtz-Zentrum für Informationssicherheit – Cispa" in Saarbrücken wird das 19. Forschungszentrum der Helmholtz-Gemeinschaft und das erste für IT-Sicherheit sein.

Weltgrößtes Forschungszentrum für IT-Sicherheit im Saarland im Aufbau

dpa-Basisdienst

Das Forschungszentrum für IT-Sicherheit Cispa in Saarbrücken soll unter dem Dach der größten deutschen Forschungsorganisation Helmholtz zum einem weltweit führenden Institut gegen Cyberkriminelle aufsteigen.

Mimik in Videos nachträglich verändern

Technology Review

Forscher vom Max-Planck-Institut für Informatik haben auf der diesjährigen SIGGRAPH-Konferenz in Vancouver eine Software vorgestellt, die Videos mit Nahaufnahmen von Menschen fotorealistisch verändern kann.

Die Stars sind schon da

Süddeutsche Zeitung

Die Universität Saarbrücken zählt im Bereich Informatik zu den besten der Welt, große Unternehmen der Softwarebranche sind aus ihr hervorgegangen. Das lockt auch andere ins Saarland.

Warum Sigmar Gabriel vom Saarland beeindruckt ist

Saarbrücker Zeitung

Die Unternehmen im Bereich Künstlicher Intelligenz und die Forschungslandschaft sieht der Politiker und Kolumnist als Vorbild für ganz Deutschland.

Wenn Roboter Augenbewegungen lesen
iX magazin

Zwei Informatiker gegen den Rest der Welt

Saarbrücker Zeitung

Nach fünf Stunden standen die Sieger fest: Julian Dörfler und Jasper Slusallek von der Universität des Saarlandes.
Marketing and public relations
Our press releases in German and English will inform you about research results of the Saarland Informatics Campus. We are guided by the guidelines for institutional science communication, which were developed by the German Association for University Communication and Science in Dialogue, among others. Outstanding researchers with media experience can be found in our list of experts, while articles from other media about the Saarland Informatics Campus can be found in our press review.
We publish information about our highly competitive location both in our fact sheet and target group-specific on our social media channels, our website, in selected print media and ranking reports as well as within our events for pupils, teachers, students and researchers through presentations and print materials. We support employees and students at SIC with conference and office materials.
If you have further questions or are looking for an interview partner, please contact us, because we are happy to help.
To transform research results into products and licenses, all of the Saarland Informatics Campus institutes work closely with the state and federal entrepreneurial institutions. The Competence Center also makes businesses aware of opportunities for collaboration with scientists. The on-site IT Incubator (ITI) helps scientists to protect their ideas through patent applications, as well as make them usable for business and industry; it also encourages the founding of start-up companies to create new IT firms that provide numerous jobs in the region. This wide spectrum makes the campus highly attractive for top international companies.
Jens Krück
Head of the Business Cooperation Center
Campus A1 1
66123 Saarbrücken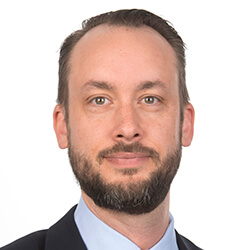 From internships to professorships, job opportunities at the Saarland Informatics Campus are wide-ranging. Whether during your studies, or as the next step in your career, the SIC as an employer offers excellent prospects to gain your footing on our campus.
Saarland University is seeking to hire up to 3 Tenure Track Professors (W2) in computer science and related areas with six-year tenure track to a permanent professorship (W3).
In case of outstanding performance, the position will be tenured as full professor (W3). (…) more
We are offering several Business Developer positions in our group for an upcoming spin-off project: ChainifyDB. Our goal is to transform the research prototype into a market-ready commercial product by the end of 2020. (…) more
CISPA constantly seeks applications from outstanding students regardless of their national origin or citizenship. Admission to the Computer Science graduate program is highly competitive. (…) more
Contacts, Directories, Research Groups
Around 800 researchers make the Saarland Informatics Campus a unique location for computer science. They do research as PhD students, independent research group leaders, professors, and emeritus professors in more than 70 research groups.
Erich Reindel
Managing Director, Department of Computer Science
Saarland Informatics Campus E1 3, R.211
66123 Saarbrücken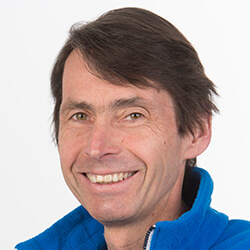 Directions: How to find us
Address & Contact:
Competence Center Computer Science Saarland
Saarland Informatics Campus E1 7
66123 Saarbrücken
+49 (0) 681 – 302 70150
Navigation on campus
Computer science is represented in various buildings on campus. Use the interactive map to find the right one.