News Archive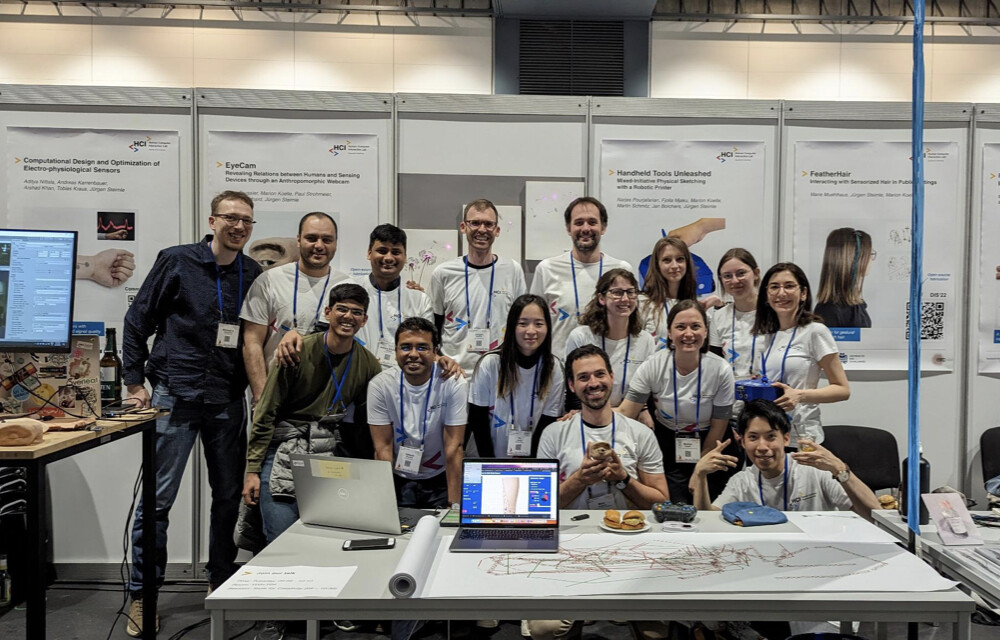 05/05/23
From April 23-28 2023 the Conference on Human Factors in Computing Systems (CHI) took place in Hamburg. CHI is the premier international conference of Human Computer Interaction and annually brings together researchers and practitioners from all over the world.

04/05/23
Saarbrücken is one of the worldwide epicenters of computer graphics research. Several groups at Saarland University, the Max Planck Institute for Informatics, and the German Research Center for Artificial Intelligence are addressing the issues of this research field at the highest international level. Now, from May 8 to 12, the 44th Eurographics Annual Conference of the European Association for Computer Graphics, the largest computer graphics symposium in Europe, will take place at the Saarland Informatics Campus at Saarland University.


26/04/23
The Center for Strategic and International Studies (CSIS) AI Council today released a landmark report on advancing the global governance of artificial intelligence (AI) at the 2023 [...]

06/04/23
To set the stage for the upcoming semester, Saarbrücken Computer Science always hosts a kickoff event at the beginning the term to welcome new and returning students to the university. On this occasion, the Computer Science Students Representative Council traditionally gives out its "Busy Beaver Award", which honors lecturers who have distinguished themselves in the past semester through their special commitment to teaching.


30/03/23
Synthetic data for environmental protection, AI methods for the resilient and crisis-resistant manufacturing industry, quantum computing, dynamic supply chains and secure data spaces, smart farming, and agricultural robotics – with this spectrum of key topics, DFKI 2023 will be represented in three halls at the Hannover Messe. At the MWK Lower Saxony joint stand, Hall 2, Stand A40, the Saarland joint stand, Hall 2, B34, and at the Industrial Wireless Arena & 5G Networks in Hall 14, DFKI [...]
«
1
...

4
5
6
7
8
...

57
»