News Archive
12/02/20
The German Informatics Society (GI) and the Fraunhofer ICT Group honored the ten most influential figures in German AI history at their New Year's reception entitled "Artificial Intelligence in Germany – yesterday, today, tomorrow". Among the honored researchers are Professor Emeritus Wolfgang Wahlster and Senior Professor Jörg H. Siekmann. Both have taught and researched at Saarland University and are co-founders of the German Research Center for Artificial Intelligence [...]

07/02/20
Students, faculty and staff of the Saarland Informatics Campus of Saarland University organized a torchlight procession in honor of Professor Bernd Finkbeiner, Ph.D. Despite a light drizzle, about 100 participants walked with torches and a fire extinguisher across the campus of Saarland University.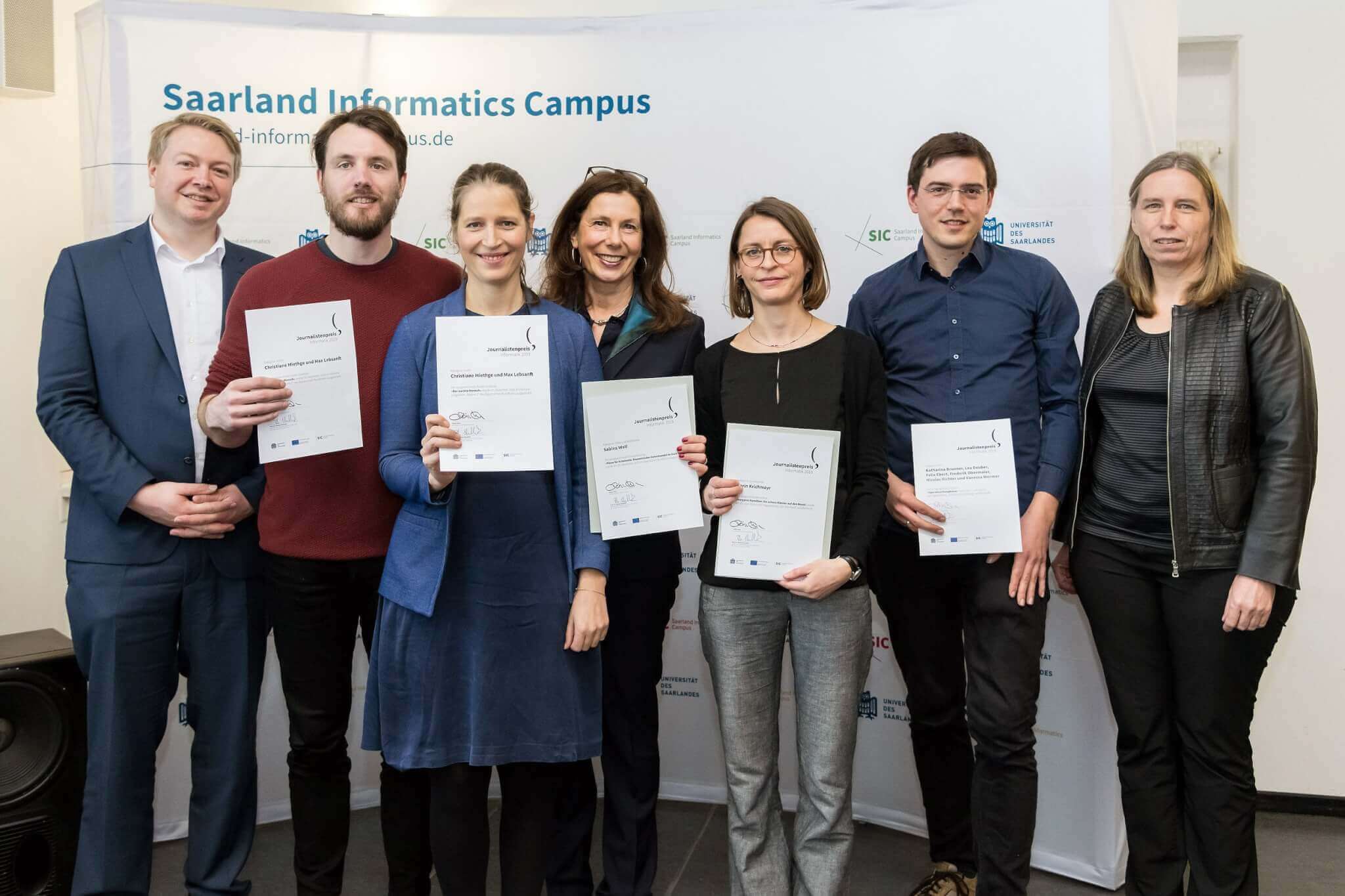 31/01/20
In the evening, State Secretary Henrik Eitel will award the Journalism Prize for Information Technology 2019, worth 5000 euros, to editors of the Süddeutsche Zeitung, Bavarian Broadcasting and the Austrian daily newspaper "Der Standard". The award ceremony will take place at the Max Planck Institute for Computer Science. The State Chancellery of Saarland financed the three prizes in the main categories. The special prize of 1000 euros was donated by the Saarland Informatics Campus. As [...]

24/01/20
The lecture "Ethics for Nerds" had already been awarded University Pearl of the Month by the Stifterverband für Deutsche Wissenschaft in January 2019, and therefore was also eligible to be voted University Pearl of the Year in the election that ended today. First place was awarded both to the lecture at Saarland University and to "Game of TUK", a project at Kaiserslautern University of Technology. They each receive prize money of 2000 Euros and the title "University Pearl 2019".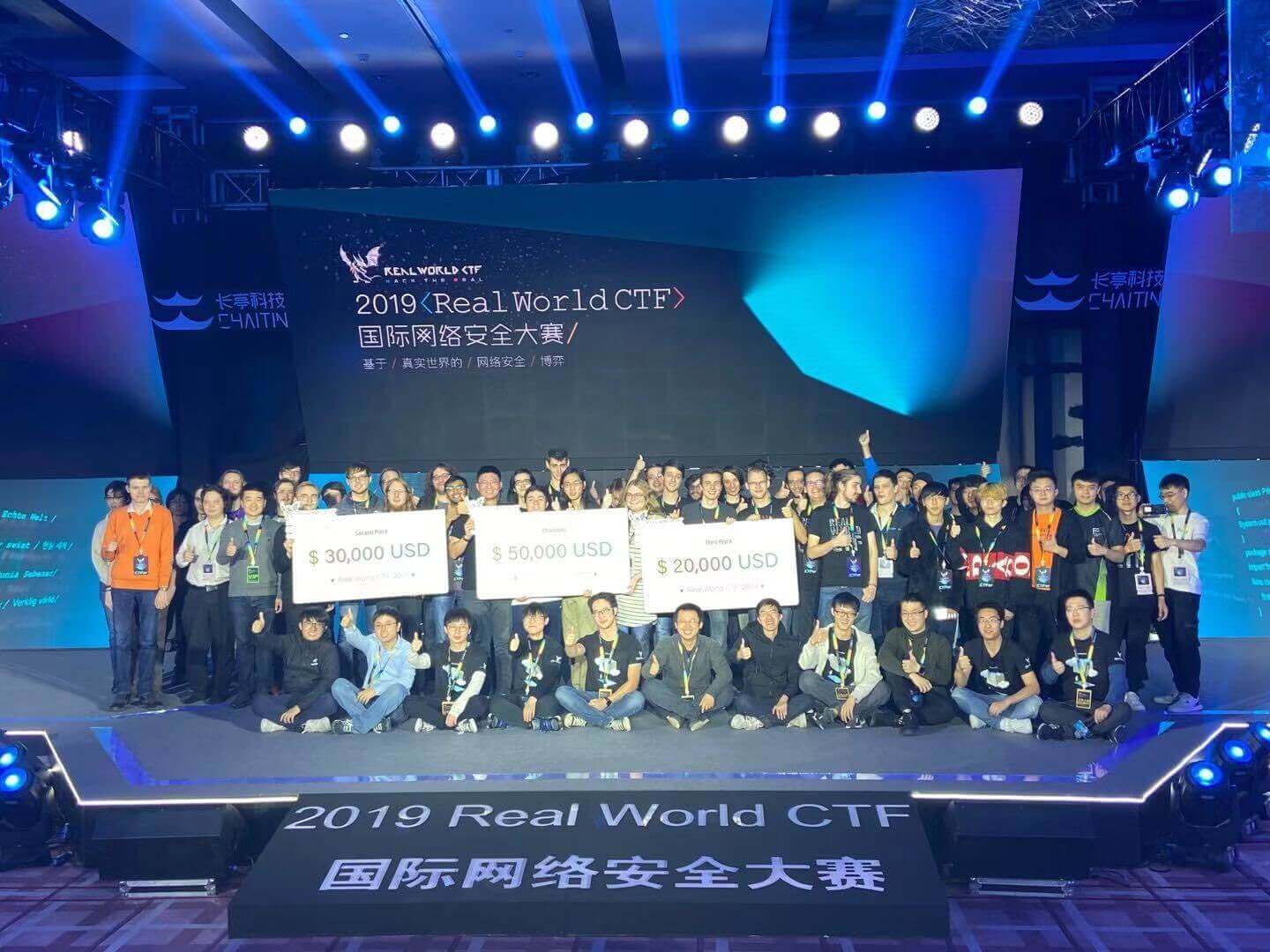 23/01/20
Florian Bauckholt, Nico Gründel and Simon Schwarz from Saarland University, together with Benno Fünfstück from Dresden University and Thomas Lambertz from RWTH Aachen University, took third place in the international IT security tournament "Real World CTF – HACK THE REAL" in the Chinese capital Beijing, winning a prize of 20,000 US dollars.
«
1
...

31
32
33
34
35
...

57
»